ABOUT
About Us
How we roast our beloved coffee beans
Our beans are roasted in the same vintage Probat UG15 we began with; that's over 35 years of continuous seasoning, just like cooking in your favorite pan. Our roasting craft has descended, master to pupil, to our current roasters, Sam Brinegar and Christopher Strauss, who meticulously roast and test each batch of Ohori's coffee. As heirs of rich, fully developed roasting, we are masters of the dark roast universe and love lighter coffees, too; we have coffee for every taste. Roasted into that sweet zone before the second crack, beans burst with fruit and candy notes. Prefer a smooth cup reminiscent of molasses and dark chocolate? We've got you covered. Looking for a hot mess of citrus, nuts, and flowers? We've got that bean, too.
For each 30-pound batch, our roasters track aroma, color, and temperature. This is small batch coffee roasted by hand, eye, and ear, not computer. Your taste buds will thank you.
Please stop by and try a cup as we rotate through all of our coffees throughout the day.
Tips on ordering on-line
We are offering coffee, tea, and merchandise through:
Shipping - USPS, and UPS
Curbside pickup, available at our St. Francis Drive location during business hours

For any special orders, blends, gift card use, something you don't see on our website or anything we can help you with please call or email us. Our humans in fulfillment welcome your calls and can easily accomplish an order through a conversation.
Humble origins, pioneering beginnings, truthfully local
Ohori's Coffee Roasters is rooted in the rich history of Santa Fe and the gourmet coffee world. Founder Susan Ohori began Ohori's Coffee, Tea, and Chocolate in 1984 with a dream of bringing high quality, freshly roasted coffee to a thriving creative community with few other options. Her setup started as a single drive-through shop near the NM State Capitol Building, where customers could get a black cup of coffee and roasted beans.
The Ohori's story begins in the early '70s in North Berkeley, in the neighborhood known as the birthplace of California cuisine, specialty coffee, farm-to-table, and local food movements. Susan Ohori trained with master roaster and coffee visionary Alfred Peet, founder of the original company bearing his name. Peet was the founder of a coffee movement ("second wave coffee") that introduced small-batch, hand-selected beans, and fully developed roasting. When most Americans were still drinking freeze-dried coffee that came from a can, Peet's Coffee trained a new generation of customers, roasters, and Baristas in the art of good coffee. This movement was the beginning of a coffee revolution in America. Ohori's was one of the first to help realize the vision of bringing exceptional roasted coffee to communities outside California. Ohori brought these ideals and her roasting skills to Santa Fe around the same time that Peet retired and sold his company to another former student, the founder of Starbucks Coffee in Seattle. Though these students had similar roots, Ohori came to Santa Fe for the arts and cultural community and kept her business's focus on the local community. In 2001, the Ayers family, local Santa Fe jewelers, and craftspeople who emphasize ethical business practices purchased Ohori's Coffee, Tea, and Chocolate. They soon changed the name to Ohori's Coffee Roasters as our recognition as a roaster became critical.
In 2017, Tai and Sam Brinegar became the active owners; they continue to run Ohori's within the ethos that the people, both customers, and Baristas, can be the primary focus in a local business. We are patient with changes in our products and keep things simple by focusing on quality over content or mass-production. Our stores continue to be a community space for gathering and finding unique gifts and specialty brewing equipment. We also support local artists by offering display space.
We care about our coffee in your kitchen
Today we are the oldest continuously running coffee roaster in New Mexico. We offer thirty-six varieties of coffee beans, loose-leaf teas, and a wide array of beverages. Our mission begins with our joy in locally roasted coffee and cafe culture and ethically sourced coffee beans. Ohori's practices our craft using the highest quality Arabica beans sourced from around the world through longtime trusted partners. We now craft various roast levels; our talented roasters apply artisanal roasting techniques, offering our customers both choice and consistency. We imagine our coffee beans being in your homes and making your days brighter.
Our cultural values reside in a commitment to providing brave, conscientious, and egalitarian employment. At Ohori's, we start by assuming that each of us, as mature, respectful individuals, can manage our words and actions within a just and equitable structure. We value the authentic participation of each individual to maintain this culture. Our diverse staff and dedicated customers create the unique fabric of Ohori's. Our staff is evolving ways to express themselves in the work environment using positive, clear communication with co-workers and customers. We value the experience of work as well as economics by looking beyond the pedagogical relationship between customers and products. We enjoy getting to know our customers and our staff as individuals and see ourselves as living in relationship to a cultural context.

LEARN
OUR PARTNERS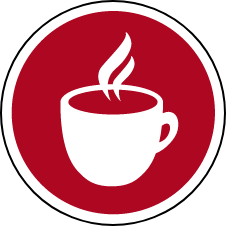 Community Partners
Institute for American Indian Arts
Museum of New Mexico Foundation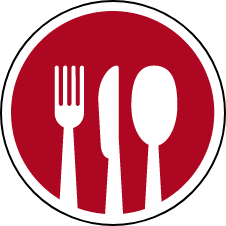 Our Partners
Chicago Dog Express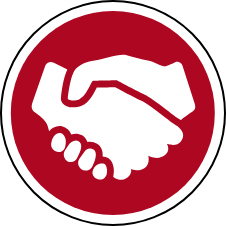 Wholesales
Ohori's Coffee Roasters offer competitive wholesale discount rates based on your needs whether you have a restaurant looking for coffee to serve, an office, a non-profit organization, or anything in between.
Wholesale accounts may use any of the delicious coffees that Ohori's offers or may have the opportunity to create one-of-a-kind blends specific to your business.
If you are interested in joining the Ohori's wholesale community, please email our wholesale team at order@ohoriscoffee.com with your company name and your wholesale needs.
We thank you for your interest and look forward to working with you.

LOCATIONS
HOURS & STORE LOCATIONS
Pen Road OPEN - St. Francis Location at 1098 1/2 S. St. Francis Drive at Pen Road, with inside service and seating, drive-thru window and curbside pickup:
Monday - Saturday 7:00 am to 6:00 pm
Sundays - 9 am to 3 pm
Patio and indoor seating available
Luna OPEN - Luna Location at 505 Cerrillos, suite B103
Inside ordering, merchandise/ gift buying and curbside service.
Seating inside, shared Luna Patio, and inside our neighbor CHOMP
Monday - Saturday 7:00 am to 6:00 pm
Sundays - 8 am - 5 pm
Ohori's Home OPEN - Home Store Location location inside our St. Francis location, for all your gifting and home brewing needs
Monday - Saturday 8:00 am to 6:00 pm
Sunday 9 am to 3 pm
HOLIDAY HOURS:
Open regular hours on some USA national holidays, except the following days:
Thanksgiving Day - Closed
Christmas Eve - Open
Christmas Day - Closed
New Year's Eve -Open
New Year's Day - Closed

Ohori's is respectfully based in Ogaa Po Ogeh – occupied Tewa territory known as Santa Fe, NM