OHORI'S IS OPEN
At our St. Francis Location we are serving you through a drive-up window and curb side pickup - ordered by phone & web. We have outside patio seating. (Not open inside).
At our Luna Location we have a beautiful walk-up ordering window and curb side pickup - ordered by phone & web. We have a hidden gem in our outside patio seating for Luna Center businesses. (Not open inside).
Our Capital Location is temporarily closed. Please visit our other nearby locations or order here for curbside, shiping, or city of Santa Fe delivery.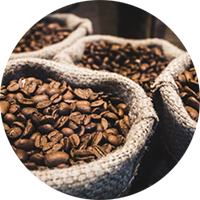 ORDER ONLINE
delivery in Santa Fe, curbside pickup, or shipping in USA
ORDER COFFEE
DRIVE-THRU SERVICE
available at the Saint Francis store on Pen Road
DRINK MENU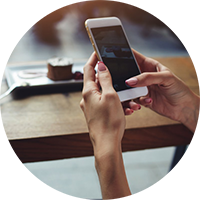 CURBSIDE PICK-UP
Call ahead for coffee drink or bean orders for quick curbside pick-up
505 982-9692
Ohori's offers locally roasted artisan
Coffee
beans. We roast premium arabica coffee daily in Santa Fe, NM.
We sell over thirty types of single origin, organically grown, and small farm coffee along with our signature balanced and crafted
blends
.
We micro-roast in small batches of thirty lbs or less in our classic gas heated drum Probat
roaster
. Ohori's offers a multiple selection of Roast profiles. From our original dark roasts to medium roasts for coffee such as Organic Mexico or Guatemala.
We sell a number of coffees certified by growers and brokers as
organically grown
.
We sell shade grown coffee and water processed
decaffeinated
coffees.
At Ohori's Coffee Roasters, we are always searching for the best quality coffees the world has to offer, while sharing the concerns of many specialty coffee customers for coffee growers and environmental conditions worldwide.
Notice a price change for your favorite coffee:
in an ongoing effort to balance the price of coffee while purchasing the best beans in the world our prices often change. We are committed to passing along real world prices to our dedicated customers; the prices of our roasted beans reflect the market costs of our green beans.
Ohori's now ships USPS and UPS so you can choose the best price and shipping method to your home.
Checkout the
Coffee Kids website
Proud member of the
Speciality Coffee Association of America
.
Other links of interest:
Guide to Visiting Santa Fe
CURBSIDE PICK-UP
X
Call ahead for coffee drink or bean orders for quick curbside pick-up
505 982-9692