52 oz Melitta Pour-Over Coffee Maker
True to the Melitta tradition, this pour-over coffee maker prepares rich and flavorful coffee. The brewing cone features a medium-sized drip opening for a consistent flow and uses #6 size paper cone filters. The glass carafe has fill level indicators for 4-8 cups and holds up to 52 oz of brewed coffee.
Includes BPA free plastic brewing cone and scoop along with 52 oz glass carafe.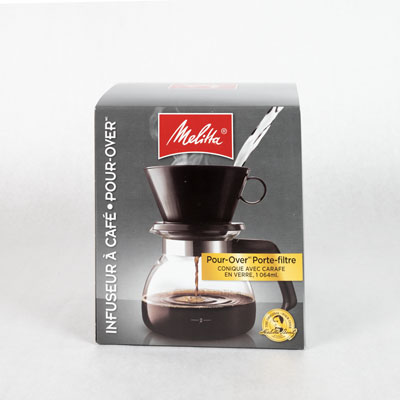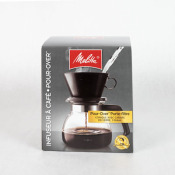 52 oz Melitta Pour-Over Coffee Maker