Hario V60 02 Ceramic Dripper
The V60 pourover dripper is an icon of functionality and design. It's conical shape allows for a deeper layer of coffee grounds while spiral ribs encourage maximum coffee expansion. A large, single hole at the bottom of the cone allows for minimal flow restriction and quicker dripping.
Each dripper is handmade and features Arita-yaki, a traditional style of Japanese ceramics with a 400 year history.
Size 02 brews 1-4 cups.
Diswasher safe.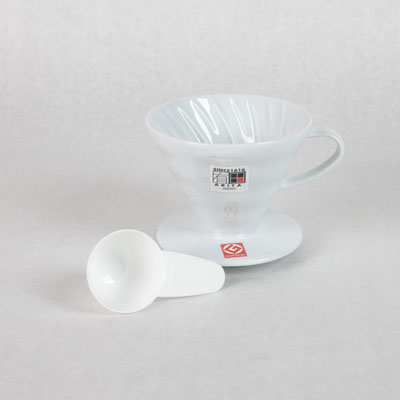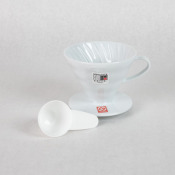 Hario V60 02 Ceramic Dripper