Our Roaster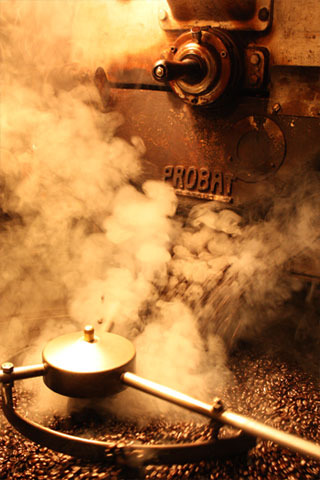 Ohori's coffee is exclusively roasted in a Probat model UG-15 machine. Our roasters were built in the 1950's.
These machines are gas fired rotating drum roasters, operated by our master roasters, who are all human.
There are no computers in our roastery. . . .
This is important because atmospheric conditions change daily and need to be considered during each roast.