Glossary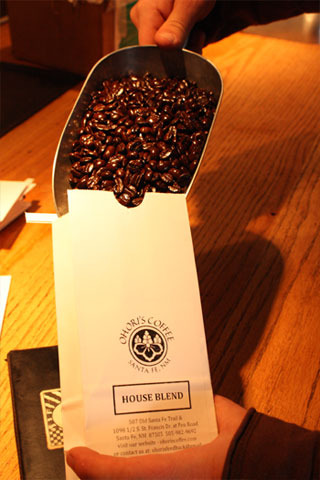 DESCRIPTION OF TASTE TERMS USED TO DESCRIBE OUR COFFEES
Origin
This description indicates the location of the coffee's birthplace.
Body
This characteristic is a manifestation of mouthfeel or thickness of the coffee. This sensation is primarily caused by the amount of vegetable fats and microscopic particles suspended in the brewed liquid. A full-bodied coffee may be spoken of as buttery, while a light bodied coffee might be referred to as being watery. These terms are relatively independent to the issue of strength.
Brightness
Also known as acidity, this is a desirable characteristic of high elevation arabica grown specialty coffees, it does not indicate harshness or bitterness. Brightness refers to the liveliness experienced on the edge of the tongue and described in terms such as brisk, sparkling, tangy, etc.
Flavor
This category is frequently a combination of the above characteristics and sometimes the subtle notes exhibited as a result of growing conditions, processing and roasting technique.
Roast
Ohori's has a special roasting technique customized for each type of coffee in order to bring out the best possible flavor, no matter the brewing technique. Ohori's Standard Roast is in the area of what many roasters would call French Roast. We roast on the dark side, removing most of the sourness, which is typically exhibited by lighter roasts.